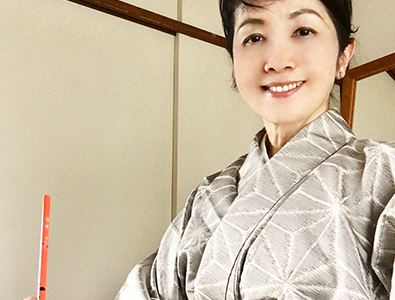 20 years of experience in Japanese calligraphy (Shodo)
A professional Japanese calligrapher with a teaching qualification recognized by the
Calligraphy Association.


In pursuit of beauty of characters, in unity with not only the brush but also the heart,
stroking the brush, she creates calligraphy works pieces daily.
Conveys the charm and elegance of calligraphy.